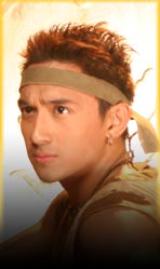 Apek is a character in the Philippine fantasy television series Encantadia and Etheria produced by GMA Network. Filipino actor Michael Roy Jornales played the role of Apek in Encantadia.
Character Background
Apek is Ybarro's faithful friend who is a master in hand-to-hand combat, similar to Axilom. He is a thief that steals from Encantados. He is usually seen with Ybarro and Wantuk who are his fellow Mandirigmas.
Unlike his close friend Wantuk, who is a coward, Apek isn't afraid of anything and is known for his skills on hand-to-hand combat. He is now a Lirean soldier after the war against Hathors.
Trivia
His counterpart in Encantadia (2016) is Pako their only difference is Pako died early in the series.
Ad blocker interference detected!
Wikia is a free-to-use site that makes money from advertising. We have a modified experience for viewers using ad blockers

Wikia is not accessible if you've made further modifications. Remove the custom ad blocker rule(s) and the page will load as expected.