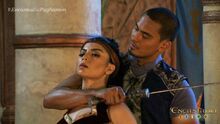 AzPiren (the combination of Azulan and Pirena) is a ship about the Punjabwean, Azulan and a Sang'gre of Lireo, currently Queen of Hathoria, Pirena.
Ship Confirmation
In the 24 Oras News Program on March 24, 2017 they've teased that AzPiren is a "new love team" in Encantadia.
2016 - 2017
Refusing to give respect to Hara Pirena
The Duel Between The Two
"You guys look good together"
Gallery
Videos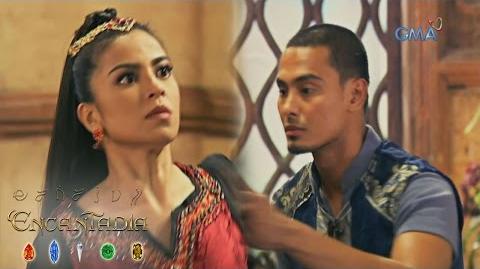 Ad blocker interference detected!
Wikia is a free-to-use site that makes money from advertising. We have a modified experience for viewers using ad blockers

Wikia is not accessible if you've made further modifications. Remove the custom ad blocker rule(s) and the page will load as expected.