Obstacle is the 115th episode of Encantadia produced by GMA Network. It continues from Chapter 34. The official hashtag is #EncantadiaBalakid.
Plot
Pao Pao and Pirena steps Danaya's arnis stick weapon
Major Events
Amihan uses the Brilyante ng Hangin to free Ybarro, Aquil and Muros from their chains.
Hagorn and the Hathors are on their way to Lireo. Later, they are shown to able to find Pao Pao, Banak, Nakba and two Lirean soliders.
The fight for Sapiro continues, currently three episodes in a row. Ybarro, Aquil, Danaya, the Lirean army and Muros fights againist the Hathorian soliders. Amihan fights with Pirena again. Danaya fights againist the kambal diwa of the Ikalimang Brlyante guardian for a while.
Speculations
The episode title may refer to another obstacle Lira has to go through before arriving at Devas. (Revealed to be Arde)
Trivia
Mira thought of her last encounter with Anthony.
Pao Pao explains what the christmas tree is to Mira. Pao Pao, Banak, Nakba, two Lirean soliders went out at the forest to find a tree. Unfortunately, the Hathors and Hagorn arrive.
Videos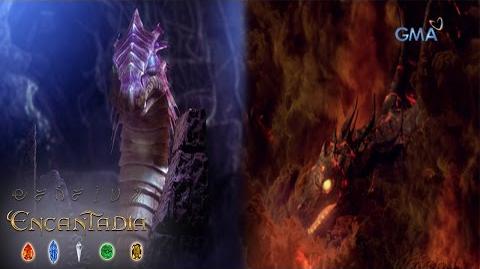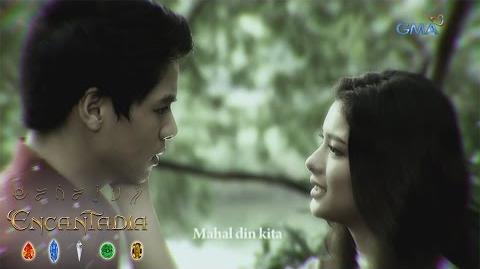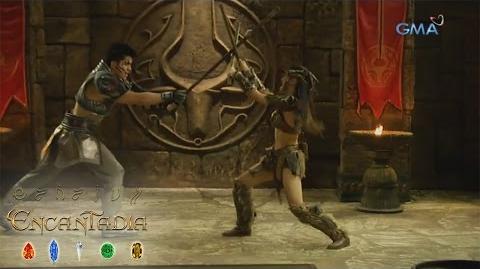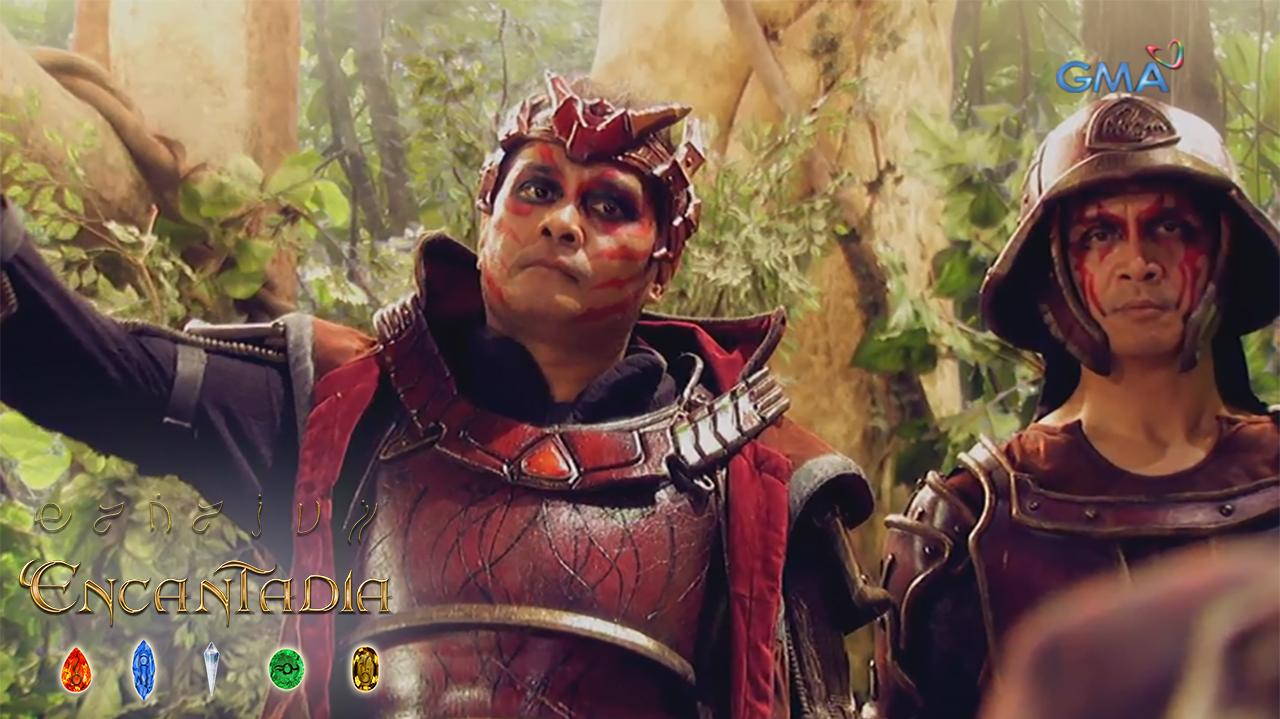 Ad blocker interference detected!
Wikia is a free-to-use site that makes money from advertising. We have a modified experience for viewers using ad blockers

Wikia is not accessible if you've made further modifications. Remove the custom ad blocker rule(s) and the page will load as expected.