Revenge is the 126th episode of Encantadia produced by GMA Network. It continues from Chapter 34. The official hashtag is #EncantadiaGanti.
Major Events
Aquil's punishment was originally death sentence. Instead, Amihan removes him from his role as General.
Trivia
LilaSari meets Mira.
Muros is the new general.
LilaSari vows to take revenge against Hagorn and the Diwatas.
Videos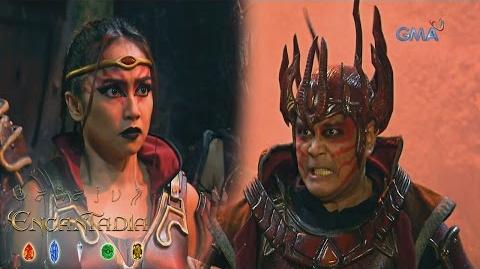 Ad blocker interference detected!
Wikia is a free-to-use site that makes money from advertising. We have a modified experience for viewers using ad blockers

Wikia is not accessible if you've made further modifications. Remove the custom ad blocker rule(s) and the page will load as expected.