Mulawin vs. Ravena is an upcoming Filipino fantasy television series by GMA Network. It is a sequel to the movie of the groundbreaking Mulawin telefantasya in 2004. It previously starred Richard Gutierrez as Aguiluz, Alwina by Angel Locsin, Dennis Trillo as Gabriel, Aviona by Bianca King, Ara Mina as Vultra/Violeta/Veronica, and Savannah by Karen delos Reyes. It was set to air on May 22, 2017.
Plot Synopsis
Mt. Apo, is situated in Avalon, in the mountains of Encantadia. In the beginning, one of the bathalas, Mandarangan (Supreme God) and Sandawa (goddess of Nature and keeper of Mt. Apo) had three offsprings: Magindara, who becomes keeper of the domain of water; Lumad, protector of the domain of land and fire; and Dakila, guardian of the domain of air. Ether, the evil goddess, killed the luntaie (savior) of Dakila's succesor, that made Sandawa and Mandarangan to separate ways from Encantadia.
Lumad marries a human and becomes mortal. They establish a tribe of nature-loving but fiery men who have considered Mt. Apo their home. This tribe would eventually splinter into many other tribes of indigenous people, and collectively, they would be called Lumads, in memory of their common ancestor.
Magindara chooses not to marry or fall in love with a mortal upon the strict advice of her mother Sandawa. Marrying a mortal would mean embracing mortality, and Sandawa does not want her daughter Magindara, her only remaining companion, to follow the footsteps of Lumad. Magindara, like her mother, has remained immortal as a mermaid, guarding the waters of Lake Venado (in Adamya alongside with Sang'gre Alena) at the heart of Mt. Apo.
Dakila, as protector of the skies, establishes a kingdom of Avians in Avila, the highest point in Mt. Apo. They have called themselves Mulawin. Though humans have caused the destruction of the forests, forcing Avians out of their own habitat, Dakila and most of the Mulawins have maintained their benevolence towards humans. This does not sit well with a faction of Mulawin headed by Ravemus. They decide to breakaway and form their own tribe called Ravena and establish a kingdom called Halconia in the volcanic mines of Mt. Apo.
After several years, Hagorn of Hathoria in Encantadia, came to the habitat of the air guardians, to seize and get their support. But of course, Mulawins didn't allowed Hagorn to prevail that lead to Hathor-Avalon war, but Hagorn successfully made their race extinct, except for Lakan and Pagaspas, and also lead to the loss of Gintong Binhi, the cure for the extinction that was stolen by the Hara Duryé Cassiope-a from Ether's accomplice for the sake of disfulfilment of a dark prophecy. Well, Lakan, lost his family that made him revenge to the Hathorian civilization, and to produce the new gintong binhi with the help of Habagat. This made Lakan to be a new luntaie from saving his race from extinction. In this, he was granted by Emre and Mandarangan with the Diwatas of the eastern skies Alunsina and Magayon to be mortal to be his newfound love. In this period, Mulawins discovered that the Brilyante ng Kalikasan by Emre was unearthed again.
Since then, Mulawin and Ravena have been at war, fighting each other over humans. (Lakan told this in his appearance in Encantadia, that they own the third entrance to the portal from humans to Encantadia that's why they maintained close relationship with humans) Both Mulawin and Ravena have had histories of love affairs with human beings which resulted to producing half-blood offsprings like: half-human, half-Mulawin Alwina and half-human, half-Ravena Gabriel. This dilution of their race has made Mulawins and Ravenas mortal like humans. And it is the desire for immortality that sets the stage for the new chapter of the Mulawin-Ravena saga.
Feuding realms for a fortunate fate.
Behind the Scenes
Development
The first appearance of the Mulawin in 12 years happened in the 2016 requel of Encantadia starring Miguel Tanfelix as Pagaspas, the same actor who portrayed the same character in 2004. It was followed by a special appearance of Alden Richards in the same series as Lakan. In the 2005 Encantadia series, the Mulawins also made several appearances including Avilan, the leader of the Mulawins serving as a spirit guide to Amihan. The show was first announced during GMA Network's New Year Countdown, with the official title as Mulawin vs Ravena as part of the network's line-up this 2017. Principal photography and filming are yet to be announced.
Casting
On November 2016, Popoy Caritativo, manager of actor Dennis Trillo posted an Instagram photo regarding his meeting with GMA Network executives including Cheryl Ching-Sy, AVP for Drama regarding the sequel of the hit 2004 series, Mulawin. Trillo was also present in the said meeting which was later revealed to topbill the upcoming series, in a yet to be determined role. 
On December 2016, Alden Richards and Miguel Tanfelix who both appeared in the 2016 version of Encantadia as Lakan and Pagaspas respectively were also announced to be part of the show.
On January 16, 2017, most of the cast were announced by GMA Executive, Helen Sese which includes the Asia's songbird, Regine Velasquez.
On March 27, 2017, Lovi Poe, Heart Evangelista, Carla Abellana, Bea Binene, Bianca Umali, Miguel Tanfelix, Dennis Trillo, Derrick Monasterio, Kiko Estrada, and etc. were introduced in the 24 Oras News Program during the Chika Minute segment.
Production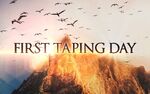 On 17 March 2017, the official Mulawin VS Ravena Twitter Account announced that the shoot for the series has started.
Cast
Trivia
Sir Noel Flores has said that Mulawin vs. Ravena is not a requel, but a sequel following the events at the end of Mulawin: The Movie; as Alwina and Aguiluz's son has now grown up and Gabriel has succeeded the throne of Halconia.
In the 24 Oras on March 27, 2017 they have recapped the 2004 Mulawin series and the movie and also has announced most of the cast, including Alwina who will be played by Heart Evangelista.
Dennis Trillo, who was one of the original casts in Mulawin back in 2004 will play again his character, Gabriel, who is now King of Halconia.
The Title Card of the series seem to be wings of Mulawins and Ravenas rumbled together. Indicating a feud between the two races of Mulawins.
References
Videos
Full Episodes
Ad blocker interference detected!
Wikia is a free-to-use site that makes money from advertising. We have a modified experience for viewers using ad blockers

Wikia is not accessible if you've made further modifications. Remove the custom ad blocker rule(s) and the page will load as expected.