Pagaspas is a supporting character of the Philippine fantasy series Encantadia produced by GMA Network. He is played by Miguel Tanfelix, who reprised his role in Mulawin (Book 1), only that this Pagaspas is different to the Pagaspas in the Mulawin saga. He was also mentioned in Mulawin vs. Ravena.
Profile
Pagaspas is one of the two Mulawins left in Encantadia, the other being Lakan, though he is only a tabon (Half Mulawin, Half Human). He is Dakila's favorite. He even took him to every mission. Dakila temporarily took away his ugat-pak for his training to become a lieutenant of Avila.
Personality
To be added
Appearance and Outfits
Pagaspas has the appearance of a mulawin the only difference is the absence of a palong which is due to the absence of his ugat-pak; it was taken by Dakila temporarily for his training, though after Dakila died from the Hathor attack, it was never returned.
Story
Pagaspas is the Mulawin sent by Dakila to Amihan to aid her in her needs. Amihan asked him to find Ybarro and bring him to Lireo. Pagaspas encountered the Hathors accompanied by Agane in airships and fought with them, delaying his arrival to Ybarro's location. When he arrived, he found Wantuk and Pako mourning for him. He goes back to Lireo with the news that Ybarro had died. Sometime during Hagorn's reign as King of Encantadia, he and the Hathors (without Pirena and Gurna) attacked the Mulawins, Pagaspas managed to flee from the Hathor-Mulawin battle and is the only surviving Mulawin from the battle. With the return of Lakan, he and Pagaspas are the only remaining Mulawins in Encantadia.
Mulawin vs. Ravena
Pagaspas was mentioned by Tandang Lumbas that he is a Tabon and a brave Mulawin who was trained by Dakila and was always brought from Avila to Pugad Lawin.
Trivia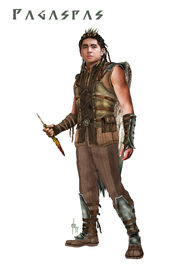 According to Sir Noel, Pagaspas was the very first Mulawin to be designed under the Encantadia 2016 project, though the character's inclusion in Encantadia would decidedly become an "Alternate Pagasapas" from an alternate reality. This version was a halfblood (Half Mulawin, half human) since Dakila took his Ugatpak for his training.
Although he and Lakan are the only Mulawins left in Encantadia, Pagaspas is the only survivor of the attack of the Hathors (Since Lakan wasn't there at that time).
Videos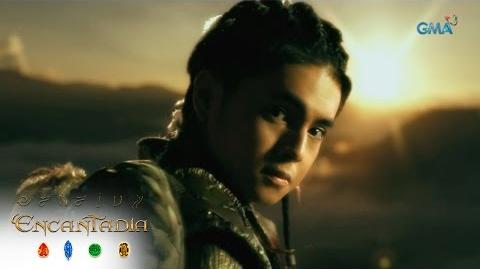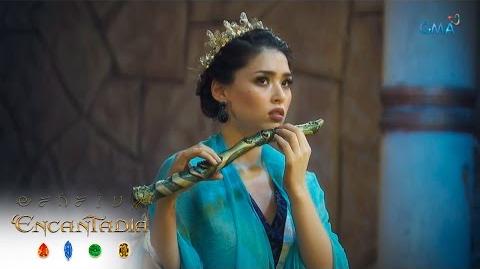 Ad blocker interference detected!
Wikia is a free-to-use site that makes money from advertising. We have a modified experience for viewers using ad blockers

Wikia is not accessible if you've made further modifications. Remove the custom ad blocker rule(s) and the page will load as expected.