Pretending is the 96th episode of Encantadia produced by GMA Network. It continues from Chapter 33. The official hashtag is #EncantadiaPagkukunwari.
Major Events
Hagorn and his small army are on their way to fight the resistance. The Hathors and the Resistance managed to fight for a while, resulting in Alena and Hagorn getting injured.
Mira is on her way to help Lira, as she is shown going to the portal and being able to enter with the help of Emre.
Hagorn and his small army meets Lira, but  they don't know that is Lira.
Mira meets Cassiopiea after a long time, but Cassiopiea is still unable to recall who is Lira.
Videos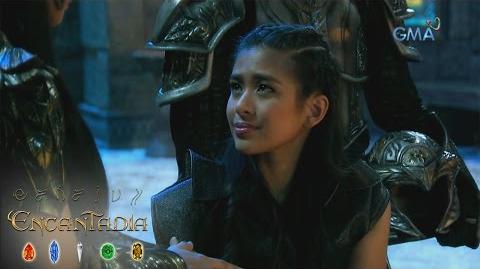 Ad blocker interference detected!
Wikia is a free-to-use site that makes money from advertising. We have a modified experience for viewers using ad blockers

Wikia is not accessible if you've made further modifications. Remove the custom ad blocker rule(s) and the page will load as expected.