Selection is the 93rd episode of Encantadia produced by GMA Network. It continues from Chapter 32. The official hashtag is #EncantadiaPagpili.
Major Events
Ether made the curse even more worser by making sure no one remembers Lira.
Amihan allows Lira to stay at the palace of Sapiro even though Aquil, Danaya and Muros didn't allow her to stay.
Cassiopiea doesn't know about "the person", who is Lira, Ether was talking about.
Videos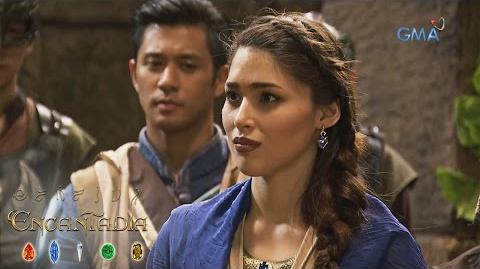 Ad blocker interference detected!
Wikia is a free-to-use site that makes money from advertising. We have a modified experience for viewers using ad blockers

Wikia is not accessible if you've made further modifications. Remove the custom ad blocker rule(s) and the page will load as expected.