Assault is the 116th episode of Encantadia produced by GMA Network. It continues from Chapter 34. The official hashtag is #EncantadiaPagsalakay.
Plot
Major Events
Lira refuses to obey Arde when he told her to leave and not proceed to Devas. Arde swallowed Lira. She tries to annoy him by using her weapon to inflame his throat. Lira manages to leave his throat but she falls.
Danaya, Muros and Aquil are on their way to help Amihan to fight for Lireo. Ybarro orders the Sapiryan soliders to stop Pirena from going to Lireo. Ybarro and a Sapiryan solider goes back to Sapiro to fight against Pirena.
Amihan and Hagorn fight, by using the Brilyantes in Lireo. Danaya and Pirena fight, using the Brilyantes for a short while in Sapiro. Imaw helps Amihan by using Adhara's Scepter.
Trivia
Arde's dragon fire breath isn't effective on the airship Wantuk, Wahid and Lira is at.
Alena and Hagorn meet, after a long time. They battled for a short while, until he strangled her.
Ybarro introduces his new weapon, the Shuriken (Ninja Star).
Speculations
The episode title may refer to Hagorn and the Hathors once again assault on Lireo.
Videos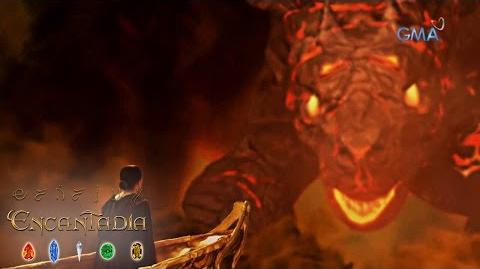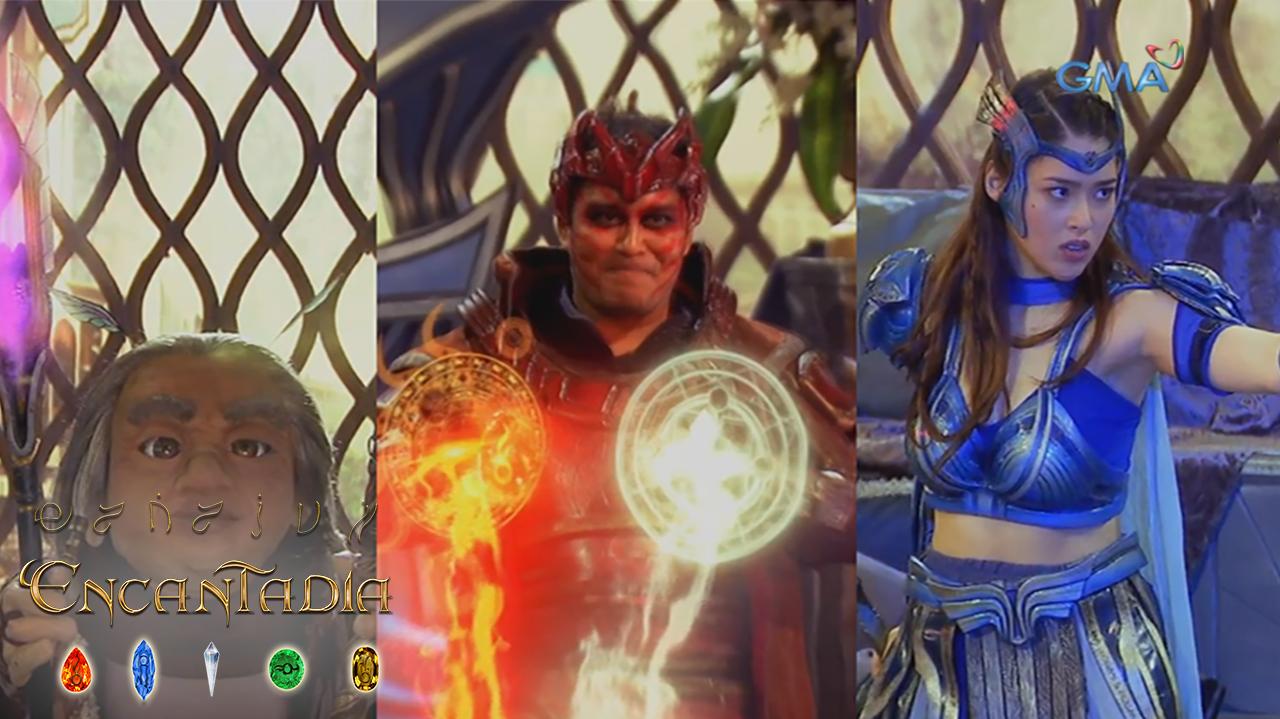 Ad blocker interference detected!
Wikia is a free-to-use site that makes money from advertising. We have a modified experience for viewers using ad blockers

Wikia is not accessible if you've made further modifications. Remove the custom ad blocker rule(s) and the page will load as expected.